Remember:
2180 The precept of the Church specifies the law of the Lord more precisely: "On Sundays and other holy days of obligation the faithful are bound to participate in the Mass." "The precept of participating in the Mass is satisfied by assistance at a Mass which is celebrated anywhere in a Catholic rite either on the holy day or on the evening of the preceding day."

2181 The Sunday Eucharist is the foundation and confirmation of all Christian practice. For this reason the faithful are obliged to participate in the Eucharist on days of obligation, unless excused for a serious reason (for example, illness, the care of infants) or dispensed by their own pastor.119 Those who deliberately fail in this obligation commit a grave sin.
See the
Catechism of the Catholic Church

, Part III, Section II, Article III
. I didn't know the Vatican website had the whole book available online! You learn something new every day.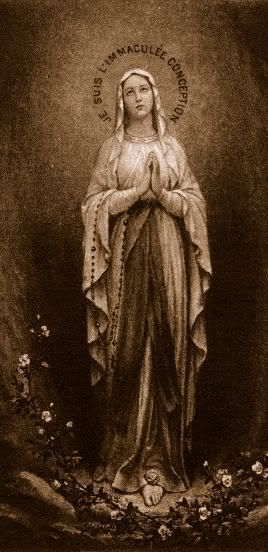 O God, who by the Immaculate Conception of the Blessed Virgin Mary, didst prepare a worthy dwelling place for thy Son, we beseech thee that, as by the foreseen death of this, thy Son, thou didst preserve her from all stain, so too thou wouldst permit us, purified through her intercession, to come unto thee. Through the same Lord Jesus Christ, thy Son, who livest and reignest with thee in the unity of the Holy Ghost, God, world without end. Amen.
More on the Feast of the Immaculate Conception
Find a Mass near you